Intuitive woman, mystical artist, mom of 2, yogini, witch
 I always had a different vision of life; idealist, mystical. Always a big dreamer, as a child I wanted to imagine world, inspire and make people dream by becoming an illustrator for Disney World. But I was shy, contemplative in nature. I was afraid, I would observe quietly. I hesitated many years before affirming myself and who I was by fear of judgement, fear of being different, of not being enough.  
After becoming a yoga teacher and birthing my children and being empowered by life force, I realize that I wanted to live a meaningful life. I wanted to live in presence, completely connected with the flow of life. I needed freedom to express myself and wanted to life in complete surrender to the life force that inhabited me. My art became the conduit to this life force.
I have chosen expansion
I have chosen opening
I have chosen love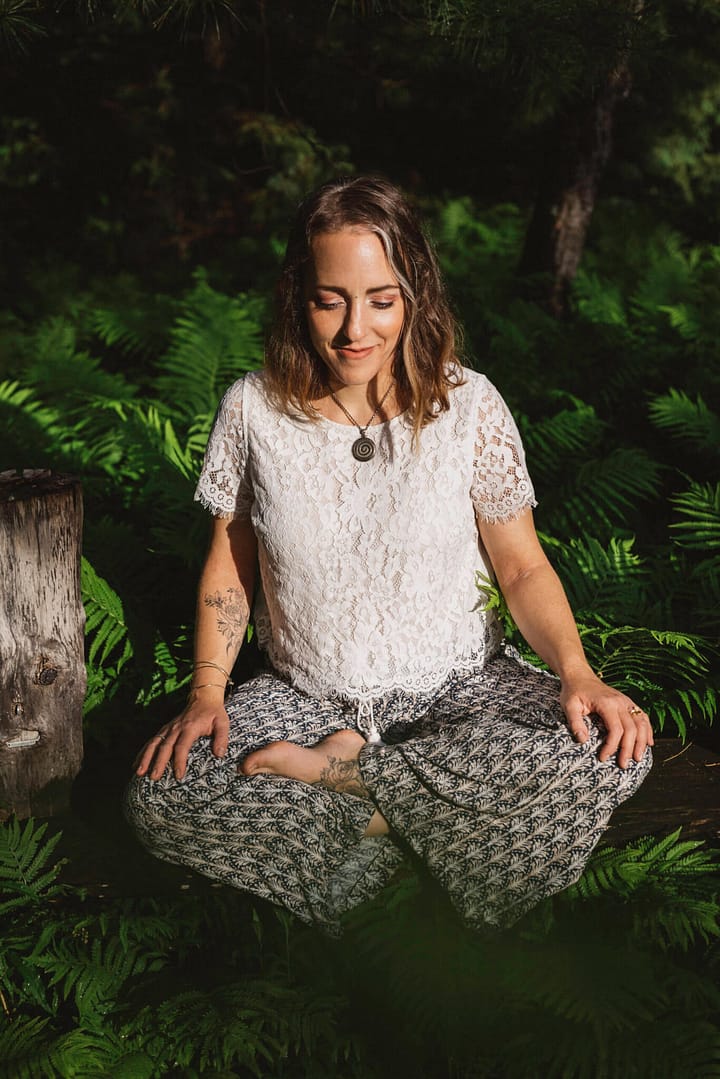 Heartseed experience is;
A transformational experience for the INTUITIVE woman
A journey into your inner being where your higher vision will be manifested. To bring to light your source by creating a an intuitive piece of art for you
Art allowed me to reconnect to my power and allowed me to live in connection with the flow of life. 
Art is a sacred connection portal.
Heartseed experience is a transformational anchoring tool that will accompany you daily as a sacred talisman.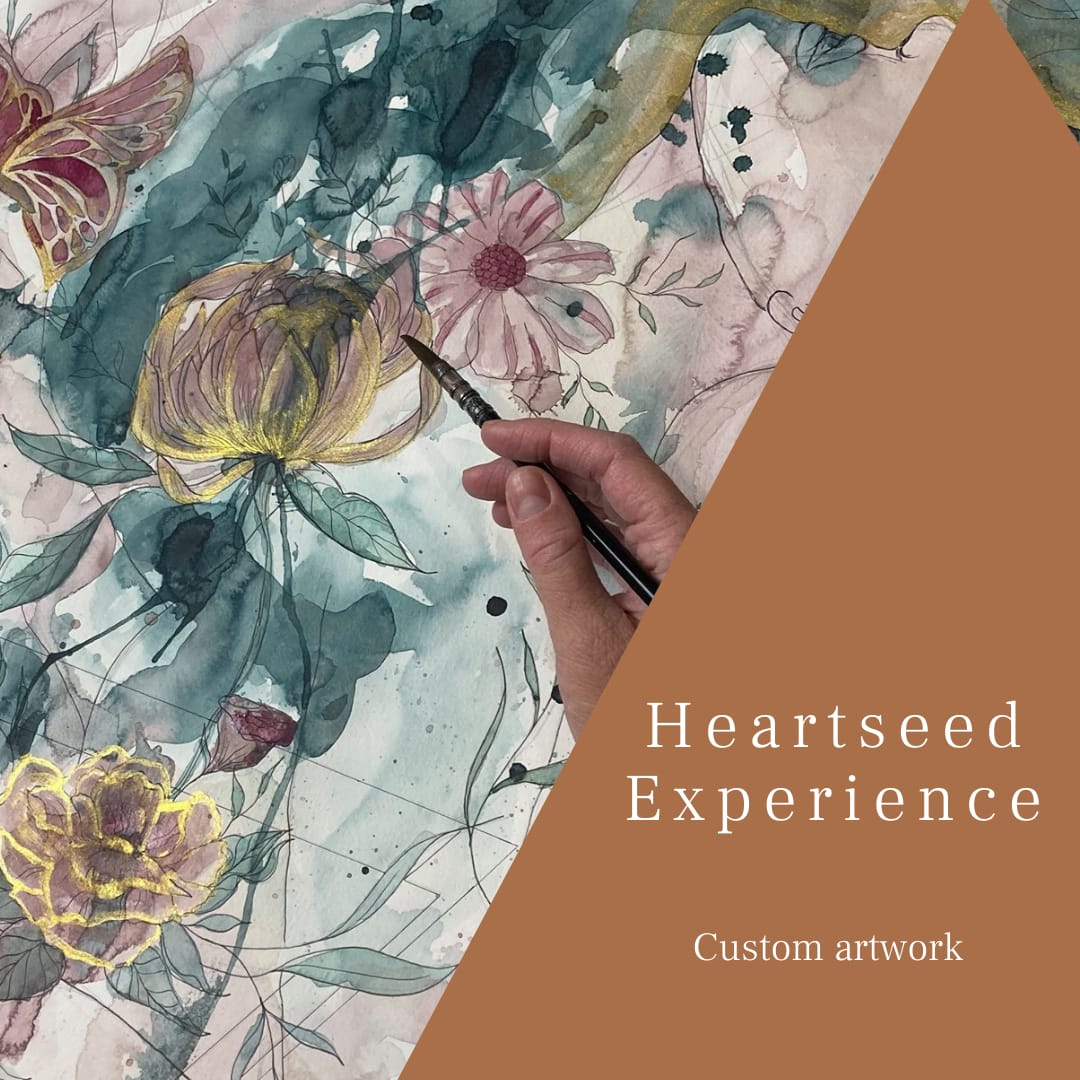 A transformational artwork just for you
It has been a pleasure to work with Jeanne. She was inspired very quickly from the essence I wanted the artwork to evoke. With only a few elements that I wanted to be in the artwork. I trusted her intuition. and WOW! The result made me very emotional. Jeanne is a heart, intuitive and mindfulness artist. This piece is an invaluable addition to my compagny and it represents so well its spiritual essence. ❤️
I placed my magical custom artwork in my sacred space. All the little details that Jeanne added are very meaningful for me. This piece of art really captures my essence and place it in my space. Jeanne was able to capture my real essence. It's sublime! I thank you from the bottom of my heart.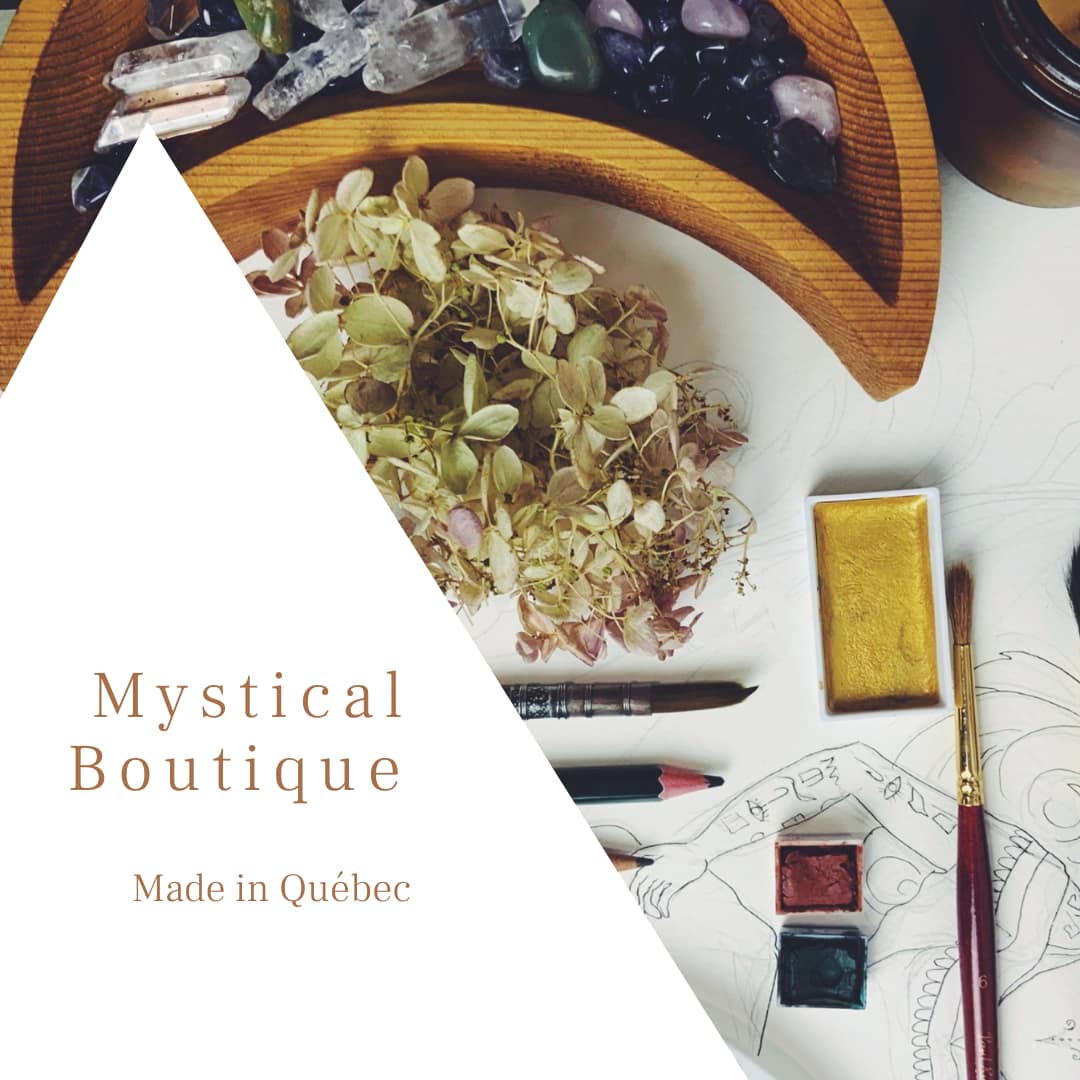 To enhance your sacred space, your home so that your outside world reflect your inner world. 
Intention journals
Art prints
Ritual kits
Altar tools
Coloring books
Ecofriendly leggings
You have a special project you would like to see materialized in the world. I want to make your VISION COME TRUE! 
I create custom illustration for books, clothing, yoga retreat center and other.
I love to work in collaboration with you to shape your special project and bring my mystical and sacred touch.